Find out more about the designers of our collections.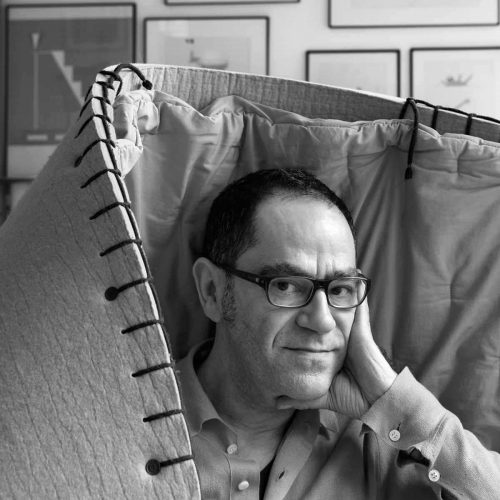 Born in Buenos Aires, he lives and works in Paris.
Though he trained as an architect, his work has always been oriented to design and interior architecture.
In 1985, he founded an international design gallery in Paris, l'Espace Nestor Perkal., where he was among the first in Europe to show and sell pieces from the "New International Design" movement: Memphis Milano, Mariscal and many others.
From 1987 to 1994, he was the Artistic Director of the company Algorithme, a goldsmith's, where he invited many designers to work on edition projects that were highly successful in France and abroad. As a designer, he has collaborated with Drimmer, Lou Fagotin, Artcodif, Veronese, etc. At CIRVA (International Research Centre on Glass and Plastic Arts), he created the Miroirs collection in 1994-1996.
As an interior architect, he has furnished the "café" of the Maison Européenne de la Photographie in Paris, different areas for Cartier and the Cartier Foundation for Contemporary Art, as well as many private apartments and houses.
He has been the curator and scenographer of exhibitions held at the Cartier Foundation (La vie en Roses, 1998), at the Galerie Chez Valentin, Paris ("chez Valentin 2000"), at the Passage de Retz (Paris, 2000), at the Museum of Contemporary Art of Rochechouart and at the Grand Hornu in Belgium for the exhibition Désirs d'Objets (2003-2004) and at the Museum des Arts Décoratifs, Paris for the exhibition Editer le design (2006) and 100% Finlandia (2008).
He has been the Director of the Research Centre on the Arts of Fire and Earth (CRAFT) of Limoges since 1993, developing strong and lively projects aimed at creating an experimental and artistic connection between industrialists and designers, architects and artists.
Interior Architect and Designer by training, Claude Bouchard is well-known for his designs in ceramics, porcelain, glass, metal and wood for houses such as Hermès, Puiforcat, Porcelaines Bernardaud, Faïenceries de Gien and the Musée des Arts décoratifs de Paris in France, Triangolo in Italy, Anthologie Quartett in Germany and Vista Alegre in Portugal.
He has been Artistic Director of Puiforcat, the silversmith subsidiary of the Hermès group.
Claude Bouchard's work is characterized by its focus on the physical, emotional and esthetic relationship between the object or space he creates and the individual who uses or experiences it. He has always questioned the principle of "purity" and "functionalism" as an end in and of themselves. In all of his work, Bouchard has sought to bring a profoundly contemporary form of expression to traditional techniques and materials and thus to contribute to the conservation and renewal of those endangered techniques.
Claude Bouchard lectures both for the architecture Department of Columbia University and at the Camondo School of design and interior architecture.
Claude Bouchard's work has been shown at the Galleria Blanchaert in Milan, at the Biennale de Faënza, by Max Alto and the Square de Vergennes Gallery in Paris, at the Biennale de St. Etienne, and by the CRAFT in several retrospective exhibits in France, Belgium and Japan and several of his works are now in museum collections (Musée des Arts décoratifs Paris, Musée des Arts décoratifs et des Textiles de Lyon…).
Claude Bouchard lives and works in Paris.
An artist's personality, that of Oscar Maschera, which corresponds to someone who loves being with others and sharing with them the things he likes. And sharing them also means making it possible for others to have them. Thus the choice of a distant and skilful "trade", to be performed with his own hands, creating something concrete in ways which restore past forms.
The artist, in order to execute the objects conceived, becomes an artisan and performs eternal, simple gestures, materialising, in an ancient material such as leather, his and the designer's abstractions. Succeeding in giving form to ideas, making charming, useful things: this is the magic of Oscar and he achieves it by offering objects which, whilst in new forms, always recall a familiar function.
Past experiences in working with leather, with objects of common use transformed into their own form by the material of which they were made (baskets, boxes, trays, writing-desk items, small pieces of furniture, in addition of course to bags and cases) have led Oscar to today's production which has exceeded even the limits of explicit reality to arrive at the pure form of the objects, reaching beyond the risky limit of cold functionality. Warmth and functionality, naturalness and purity of lines: an apparent series of opposites that this collection disrupts, restoring all the positive significance.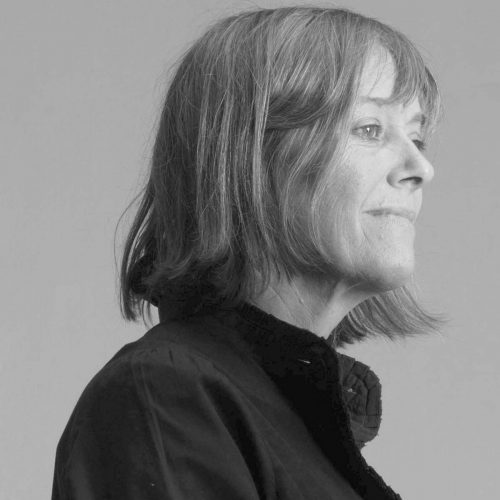 Nathalie Du Pasquier was born in Bordeaux (France) in 1957, she has lived in Milano since 1979.
Until 1986 she worked as a designer and was a founder member of Memphis. She designed numerous "decorated surfaces": textiles, carpets, plastic laminates, and some furniture and objects. In 1987 painting became her main activity.